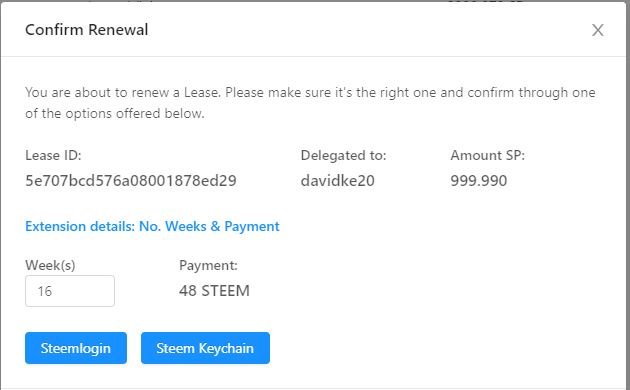 This is a post that I am making a record of why would I continue the lease as this was done before the hard fork.
Some of you who is "old" enough in #steem blockchain, you should know there's been some unwanted situations, happened about 4 months back. Just days before the incident took place, I have several leases fullfilled, and my deposits was already in back then. So, there's no turning back.
However, some of my delegator did pull back their delegations within days, and I lost a 2 days(the day the delegation starts, I already paid before I use, and the day the delegator pull out, which I have paid but have not been used for that day), and worse is the pull back of delegation causes drained of my voting power. Once again, I had to stopped voting for few days to gain back my strenght.
Anyway, what left for me was 3 different delegations, that they hold on to my business without pulling out. Therefore, I have decided to continue the lease despite my lease is expiring in 8 days. I just wanted to tell them, I'm deeply appreciated their commitment to the business. They can pull out anytime if they wish to collect back, but my contract is in and my money is in. Total of 154steem has been deposited to #buildteam.
I will be using these delegated SP to continue to vote for as many #wherein users as possible.
[WhereIn Android] (http://www.wherein.io)