So my fourth UFM post for the first aid kit hasn't quite paid out yet, but once again I called it good, cashed out some Steem, and bought the third item for my kit! Hooray! :)

I'm getting my former scout preparedness on, y'all. Here's the breakdown:
UFM first aid supplies post #3 (two posts ago): $2.13 raised between donations and payouts (this is what I added up in the last post when Steem was at 18 cents rather than 17 cents; I didn't adjust it, close enough)
Post #4 (the last post):
10 Steem donation from @novacadian =$1.70
5 Steem donation from @shanibeer = 85 cents
(thanks, y'all!)
Steem payout: 7 cents
PAL payout: 1 cent
UFM payout: 55 cents
========================
$3.18
...so since the switch to the new rewards structure, I am officially earning more in #upfundme tokens than the other two, even though it has the smallest value per token. Tribes FTW!
$3.18+$2.13=$5.31
The item (emergency blankets) cost $5.95 on Amazon (including shipping), so I called it good and ordered today! Thank you again to everyone who has contributed and upvoted toward me getting my first aid kit built. I hope it comes in handy when needed someday! :)
On to item #4!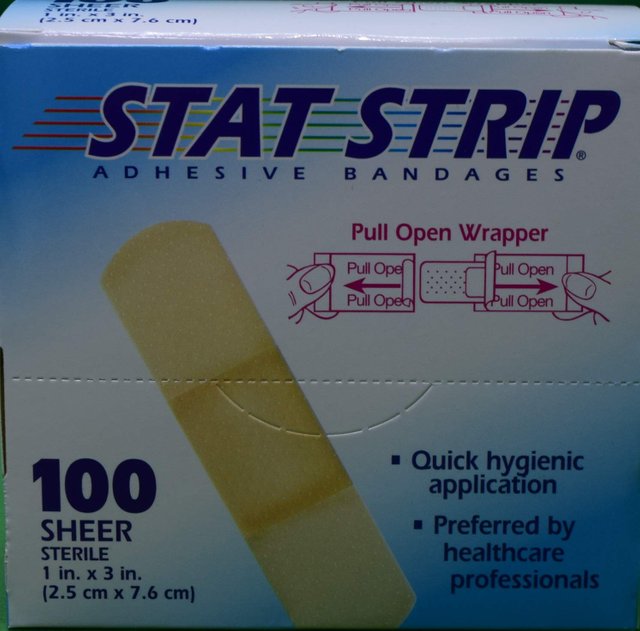 Bandaids, that most basic of first aid supplies, for $6.09. All of the items in my kit will be latex-free as I am allergic and lots of other people are too - so these bandaids meet that criteria (whereas Band-Aid brand does not, if you were wondering).
So at the current price of 17 cents/Steem, that means I need 36 Steem, and that is my new goal.
Thank you to everyone who is helping me to build my first aid kit with upvotes and donations! You all are awesome. Steem on and have a wonderful day! :)
The complete mutual financial aid for mutual medical aid wishlist:
https://www.amazon.com/hz/wishlist/ls/31M4CEBFVS7FL?ref_=wl_share
Plant a tree for free with One Tree Planted:
http://onetreeplanted.refr.cc/wrenpaasch
Earn rebates from grocery shopping with Checkout 51 (this one is available outside the US):
https://checkout51.app.link/JCLdEdrj3Q
Join Simbi, the barter economy website: