This is the 9th week of #upfundme posts to raise funds for my first aid kit supplies. Here's last week's post's breakdown:
10 Steem donated by @shanibeer (thank you!), @ 14¢/Steem = $1.40
+28¢ in Steem from post payout
+9¢ in UFM
and less than one cent of PAL
=============================
$1.77
Since my goal is $9.30, that leaves $7.53 to go!
The $9.30 goal is for latex-free ace type bandages: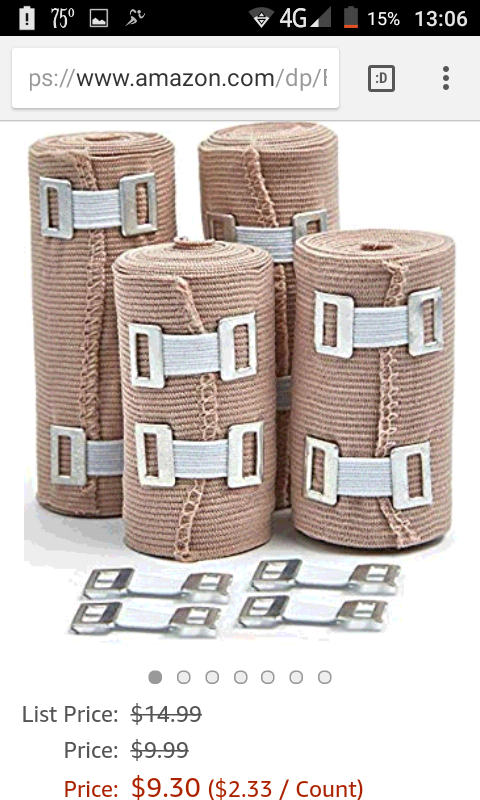 As always, thank you for any help in getting my first aid kit put together. Every upvote helps!
Steem on!
Edit!
I forgot to show that the arm sling came in the mail. I apologize, I'm so dysfunctional trying to do posts on my phone, lol. Here it is!