I'm a little late reporting that last week's UFM post paid out, so here is the math! :)
74 cents in Steem
4.690 PAL @ 0.01304 cents/PAL = 6 cents
46.04081212 UFM @ 0.00234 cents/UFM = 11 cents
80 Steem (!!) from @shanibeer (thank you so much!) @ 16 cents/Steem = $12.80
==================================================
$13.71 for the week!
plus 55 cents from last week
======================
$14.26 total toward a goal of $42.56, so $28.30 to go!
Whew! That's a huge chunk right there, thank you @shanibeer! This goal of $42.56 is to pay for these three items (with estimated tax):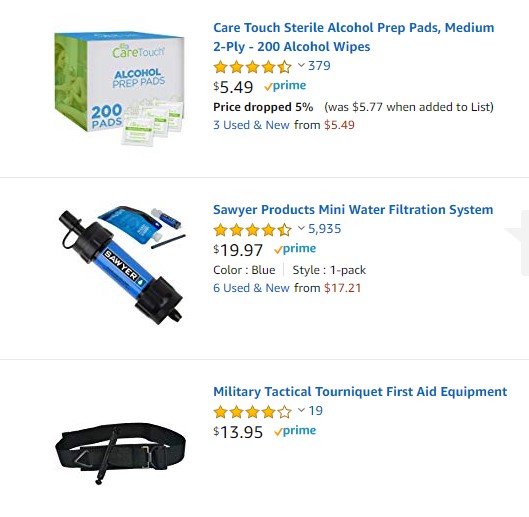 I still haven't found an alternative to the now-discontinued-in-the-Americas antacid to treat for tear gas, so it looks like I'll have to go for the $19 import bottle from Thailand, but I'm still keeping an eye out.
#upfundme is a crowdfunding tribe on Steem! If you have a project you are trying to fundraise money for, tell us about it, use the tag, and update with your totals! :) My overall goal is my first aid kit, but since the price of Steem is so low, I am piecing it out one item at a time (or one order at a time). It helps me to stay motivated that I am filling my kit bag as I go. :)
What I have bought so far through crowdfunding on Steem!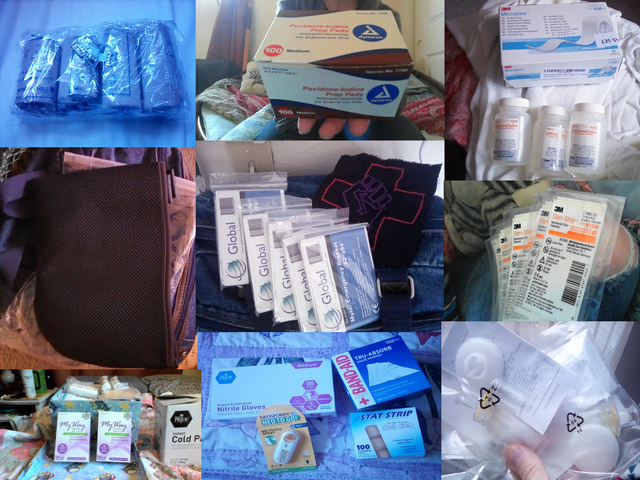 plus also some N95 masks, which arrived after I put this photo together
Thank you to everyone who is supporting my first aid kit project! Every upvote and donation is appreciated. I hope to be able to pay it forward by offering first aid to my community when it's needed! <3
I hope y'all are having a beautiful day! Remember to stand together, help each other, and practice radical acts of kindness and reckless displays of love. :) Solidarity to the people!
Buy the Druid a coffee (or the kitties noms, more likely):