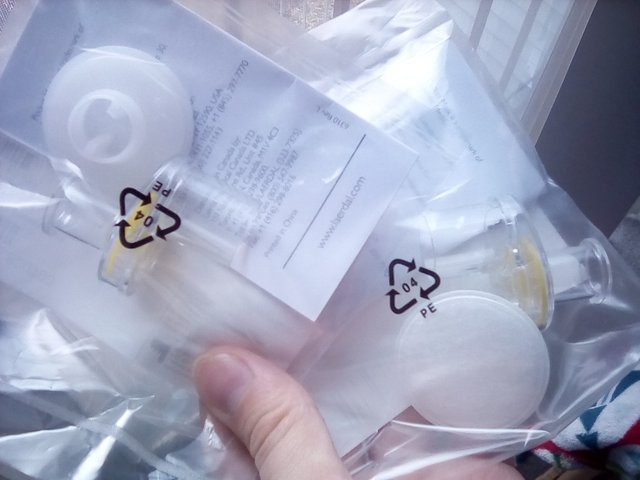 The filters for my CPR mask have arrived! :D
"What?" I hear you say, enthralled with the progress of my first aid kit supplies, "I thought you were nowhere near your goal to get them."
Let's do some math, shall we?
Last week's post payouts:
42 cents in Steem +
19.939 Steem donation from @shanibeer (thank you!!) @ 14 cents/Steem = $2.79 +
0.901 PAL @ 0.00404 cents/PAL = less than one half of one cent +
74.48926008 UFM @ 0.00058 cents/UFM = 4 cents
=============================================
$3.25 for the week!
plus
$3.19 the previous week
========================
$6.44 out of $30.39 goal
So I should still need $23.95, right?
And then a wild @yogajill appeared and Paypal'd me a donation that paid for nearly all of it! :D It actually was my full ask plus a bit ($30.62), but I forgot about tax, so it ended up being $31.04 (have I mentioned I hate the American practice of sneaking tax in at the end instead of including it in the price?). So, filters ordered and arrived! WOOHOO! Thank you, Jill! <3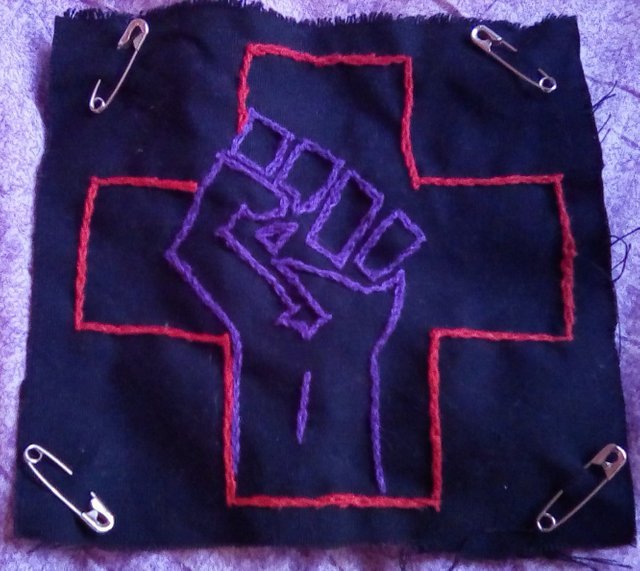 So I'm going to roll the $6.02 forward toward the next item in the list, which cost $13.52, including tax - because I just ordered it. LOL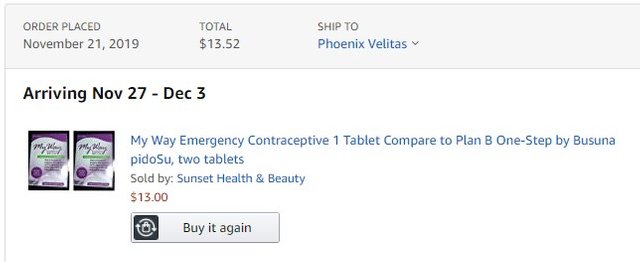 You might not think of these as first aid, but I do. Given what is happening to uterus havers' rights in this country, it's also a good idea, I feel, to be prepared in this way, even though Colorado is not one of the states trying to restrict reproductive healthcare by law. "But Phe, you're queer af, you don't need these," I hear you say - and you're right, I don't, barring something I don't want to think about happening - but my first aid kit isn't for me, it's for my community. If a person comes to me in need for whatever reason, I want to be able to help. So they're in the kit. Emergency medical care is emergency medical care. Don't @ me with your anti-contraception views if you have them; I don't care.
SO, that means we're on to another item! The kit is so close to completion! :D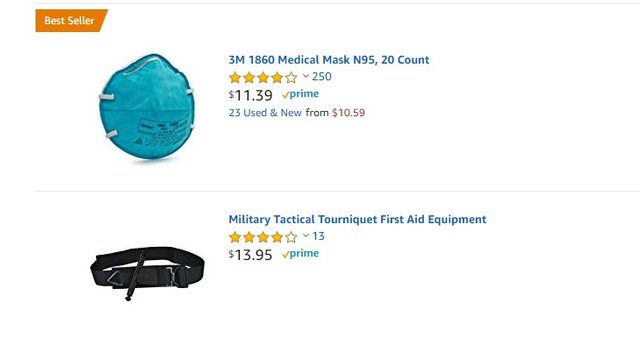 Make that two items! We're down to the last four things on my wishlist, and with these the shipping is free with a $25+ order. So the N95 masks plus the tourniquet together = $25.34.
Why N95 masks? For all sorts of reasons. Pollution. Tear gas. Tuberculosis and other contagions. They belong in a first aid kit. And of course, the tourniquet in case of serious bleeding out emergency is kinda obvious.
So I'm gonna say the goal is $26 even because of the unknown tax, lol.
Thank you again to everyone who has helped me put my kit together! Every upvote and donation is appreciated. <3 Community rocks.
Have a great day! :)
The complete mutual financial aid for mutual medical aid wishlist