Dropbit was one of the easiest wallets to use with the Bitcoin lightning network without technical knowledge.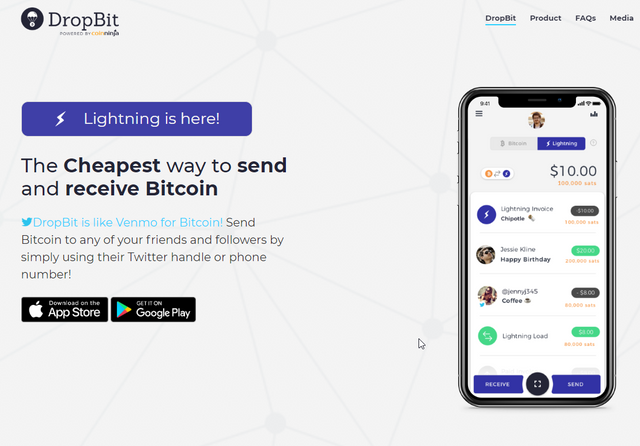 Today if you login to the app you will see this (its not on website or ie social media of company so far).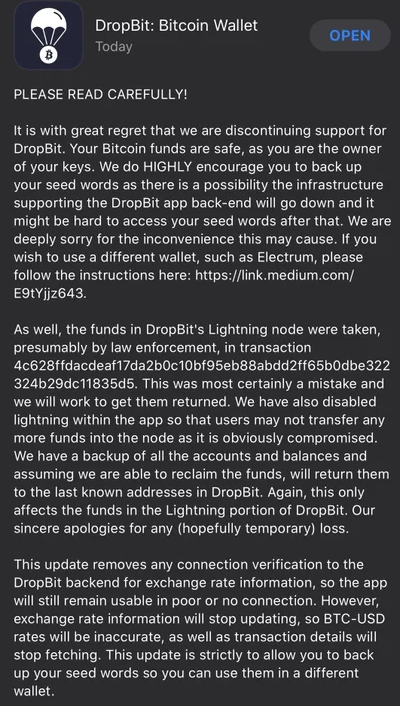 So what happened? The wallet is just wallet users hold the keys so they didnt lose money. BUT people who used lighting that was in channel of owner got their BTC confiscated by Gov.
Federal authorities charged Harmon on December and arrested him on February 6 for conspiracy to launder money, unlicensed money transmitter business and money transmission without a license.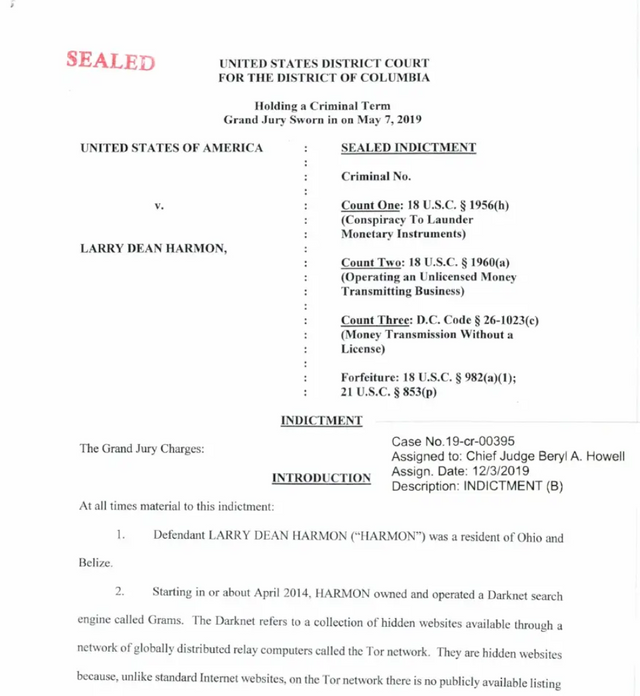 The wallet itself is not the case, the guy used to run Helix mixer and got accused of laundering 354,468BTC with it. We do have news that mixers are now illegal yet guy run it in the past when it was not.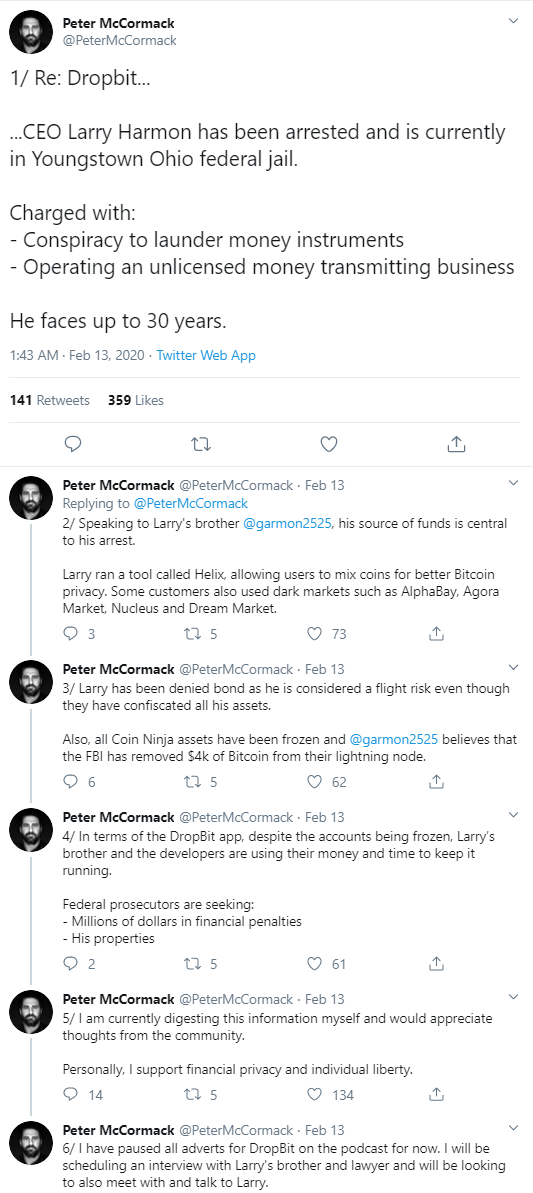 Good news is that Dropbit it's open source so you can still work on it if you wish. https://github.com/coinninjadev
Bitcoin Markets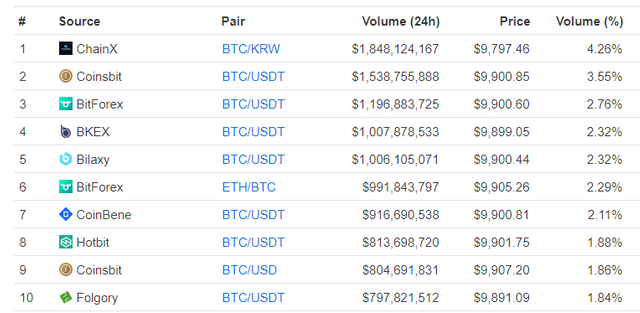 REAL WAYS TO MAKE PASSIVE INCOME FROM CRYPTOCURRENCY - DOWNLOAD FREE EBOOK NOW