This will be a relatively short update for the @spinvest-leo account.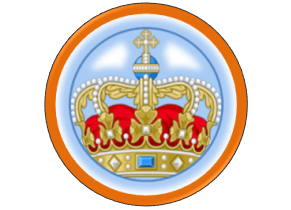 Some Highlights (and lowlights) this week:
Record total net income of 85.708 STEEM value.
Almost hit 800 LEO tokens earned - but had to sell over 600 to pay for rewards.
LEO Bear market continues - if prices stay under 0.15 for much longer I'll have to look at reducing the payout rate. No change this week, but it may not be far off unless things improve.
Delegation of LEO is earning around 50% ROI at current price level!!! 900 LEO = 100 STEEM (roughly) Payout is 1 SPI per week = 52 Per year. 50% ROI.
JAHM income was fantastic - 40 STEEM worth of JAHM for the week.
CTP price increase has held for now, CTP income is most encouraging - 15 STEEM worth.
No transfers from @spinvest this week.
The numbers: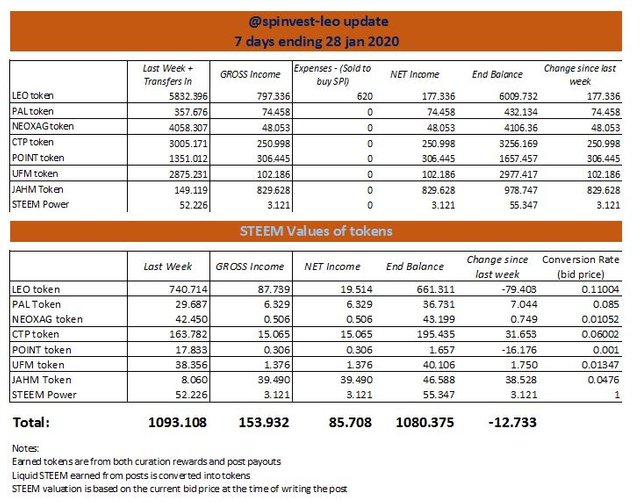 Delegator rewards: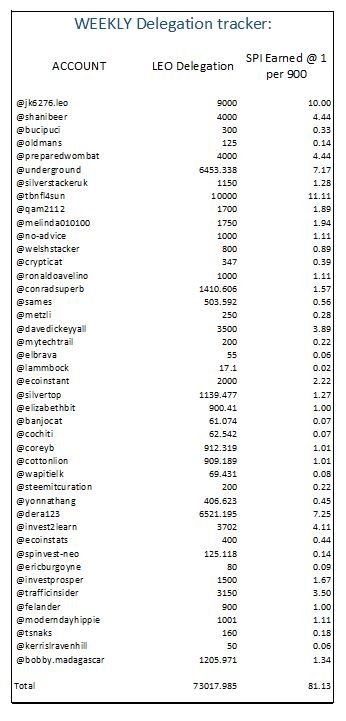 ---
If you have not heard of @spinvest-leo before, what we do is accept delegations of LEO power, and pay a weekly passive return with SPI (spinvest) tokens. The return is calculated on 1 SPI per 900 LEO delegated per week. Any amount over 9 LEO can be delegated, for a weekly payout. The main @spinvest account transfers it's LEO earnings to us for now to assist the growth of this account. The asset base we are building here from surplus earnings above the mining payouts are added to the Spinvest asset base, increasing the value of the tokens you earn.
Thanks to everyone supporting this program, especially the delegators. Don't forget, when making a delegation, please DO NOT put the @ sign in, it can cause the spread of the Coronavirus. (or at least the delegation doesn't work). ;-)
New delegations, or increased delegations always welcomed. You can delegate any amount, however 9 LEO would be the minimum to receive a weekly payout. If these are you first SPI tokens, feel free to ask any questions and check out @spinvest for more information.
Supporting the following accounts will support the Spinvest tokens growth:
@spinvest - the main account.
@spinvest-leo - this account.
@spinvest-votes - separate account to coordinate club member votes on a regular basis.
@spinvest-neo - Account for NEOXAG delegations.
Cheers,
JK - aka @jk6276, @jk6276.leo and other similarly named accounts :)
Posted via Steemleo