This is my entry for the Sonic Groove Live Contest Week #10.
I'm playing Chorale on "Vom Himmel hoch" by Johann Pachelbel. This score is available from fellow organist, @partitura's website: http://partitura.org/index.php/johann-pachelbel-vom-himmel-hoch-da-komm-ich/.
"Vom Himmel hoch, da komm ich her" translates to English as "From Heaven Above to Earth I Come". This hymn text relates to the nativity (birth) of Jesus. @partitura is posting a few Advent items lately so I have jumped the liturgical season by diving straight into Christmas material. The chorale tune is in the bass and is accompanied by two melodious voices. I decided to register this piece on 8' pitch in the pedal and 4' Flutes in the manual. The upper voices just seemed too nimble to warrant any heavier registration.
I hope you enjoy this sparkly rendition of a Pachelbel work that isn't his Canon in D...
Yours truly,
@contrabourdon
---
I'm co-owner of witness untersatz with organduo!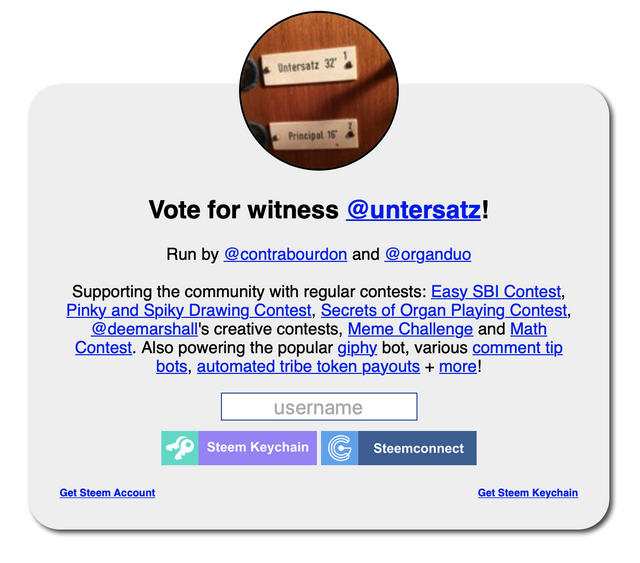 ---