This is my entry for the Secrets of Organ Playing Contest Week 45.
I'm playing "Contrabourdon" (from Organ ABC) by Vidas Pinkevicius. This is the last movement of the Organ ABC cycle. I promised @organduo that I would record it this week for the contest as he got sidetracked finishing this suite...instead of transcribing a Bach cantata for organ duet.
How coincidental is it that @organduo finishes with a "Contrabourdon" movement and my Steem username is @contrabourdon? I'm actually quite honoured to have a piece dedicated to me! You can purchase the score over at his store.
The first two movements are named Aeoline and Bellows respectively. The Contrabourdon is meant to be played with the ContraBourdon 32' stop, but I don't have one available. A 32' pitched stop sounds two octaves lower than written. I play it in my recording with a 16' Subbass and 8' Principal to give the pedal line a bit more clarity. The manual accompaniment is on Strings with the Tremulant.
Tomorrow I will play the complete cycle during Communion at Mass. I think it's suitable for background music during that time.
Yours truly,
@contrabourdon
---
I'm co-owner of witness untersatz with organduo!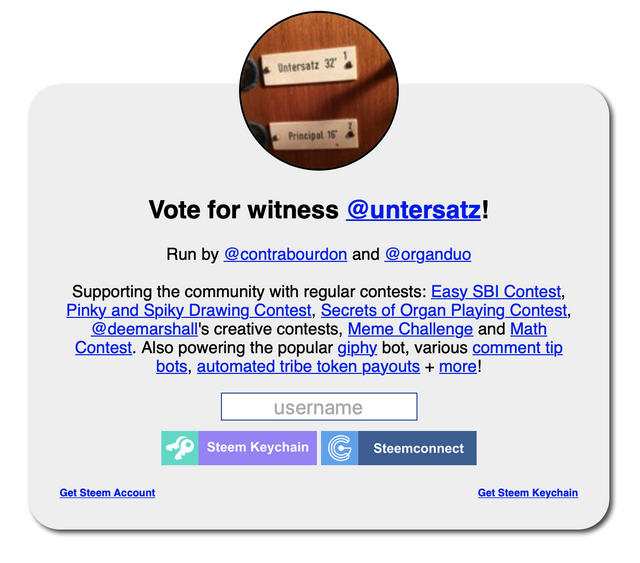 ---