Welcome to our weekly account statement.

MAPXV News
Apologies that this is a day late, although as no payments are going out, this is more about keeping members informed. I have also had to think long and hard about the future across all MAP FinTech products.
Let's start with the good news: the MAPXV fund on Hive has some 10,000 HIVE coins. These will, in time, be distributed to fund members.
It is with a heavy heart that I must announce that MAPXV will be winding down. MAPX will be wound down in a similar way.
We are, however, carrying on with MAPR and MAXUV across both Steem and Hive. Looking at the numbers, this is really a process of rationalising down to our core values and concentrating our energies on two unique programs rather than three very similar vote-bonds.
I am in the middle of writing a full description of what will happen. I shall publish it tomorrow, for both MAPXV and MAPX. Because of the limitations of powering down, this will be more a process than a sharp one-off event.
To avoid announcing an announcement, MAPXV members will have two options: sell their tokens at the set ABV for STEEM (and HIVE); or to swap them for MAXUV tokens (which will later be duplicated on Hive-Engine). With either option, members will realise something like 180% of the value of their tokens. So it's not all bad.
Nothing is to be done immediately, except to think through your best option, or even a mixture of the two. We do not have thousands of members, so although this will require some communication it shouldn't be too complicated. The token conversion to MAXUV can be done quickly, whereas token sales will have to wait for the weekly power-downs.
In the meantime, votes will continue to be distributed and we are working on doubling the votes so they also will appear in your Hive posts.
Lastly, delegation-miners to MAPXV will continue to receive payments but do feel free to undelegate. Also, please check your delegations on Hive and certainly undelegate there. We will not, from now, be accepting any new delegators on either chain.
We shall, as always, continue to monitor developments on both the Steem and Hive blockchains.
Have a fine week!
Full details tomorrow.

---
MAPXV Headline Numbers
The headline figures are:
MAPXV tokens active = 9170 (20,000 max)
SP in @MAPXV = 10,396
Mining SP = 3,600
Other STEEM = 1,238
Total STEEM = 11,634
Total Income = 106.00
Fee = 10.60
Total STEEM carried down = 10,623
MAPXV ABV = 1.26 STEEM
MAPXV VV/STEEM = 8.0
MAPXV VV/Token = 6.4
Note that "Other STEEM" is the sum of all holdings not powered up as SP: liquid STEEM and SBD plus holdings within Steem Engine to maintain market liquidity plus some investments; we also now have stakes in MAPR, MAPX, PAL and LEO, and some others, and receive rewards from them. Also note that values are volatile, especially any holdings priced in US$, so the above numbers are a snapshot and may have changed when you look at the @MAPXV account.
Income includes rewards and token trading profits but excludes token sales.
The Asset Backed Value (ABV) is our total holdings calculated in STEEM divided by the number of active MAPXV tokens, whether staked or unstaked. Given that MAPXV token holders are getting 8 times the equivalent daily upvotes per STEEM, and adjusting for a variable VP, I shall leave it to the investor to calculate a market price for MAPXV tokens.
If VVS > 8.0, then MAPXV stake-holders are getting upvotes of greater value than the par 0.2% twice per day per token.
If VVT > 1.0, then MAPX tokens are under-priced on the market and good value to buy.
---
Building Steem's Fintech

[BUY MAXUV] - [READ MAXUV]

[BUY MAPR] - [READ MAP REWARDER]

[BUY MAPXV] - [READ MAPXV]

Plus Some Serious Funtech

ONECENT: The First Strategic Token Investment Game (STIG)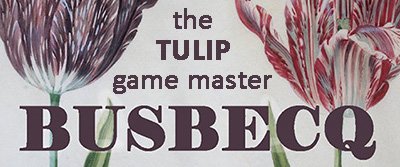 Any questions, please ask in the comments below, or you may ask in our new public Discord room.