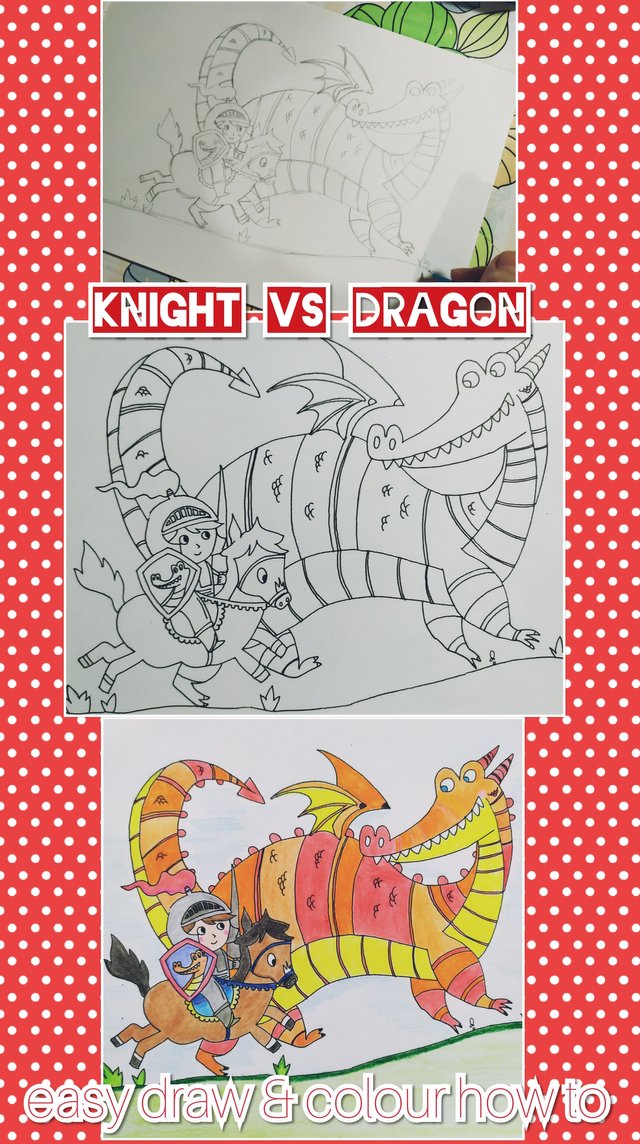 Hello, friends!
Today i made this knight riding a horse and fighting with the horse and i would like to share how i made it. You could see my simple steps in drawing and coloring it.
Materials & things needed:
a drawing paper
a 2B mechanic pencil
an eraser
a 0.2 drawing pen
colour pencils
How to make it:
First i draw the knight. Started from the head, face, shield, the sword on his hand also the leg with shoe. The knight is complete in armor.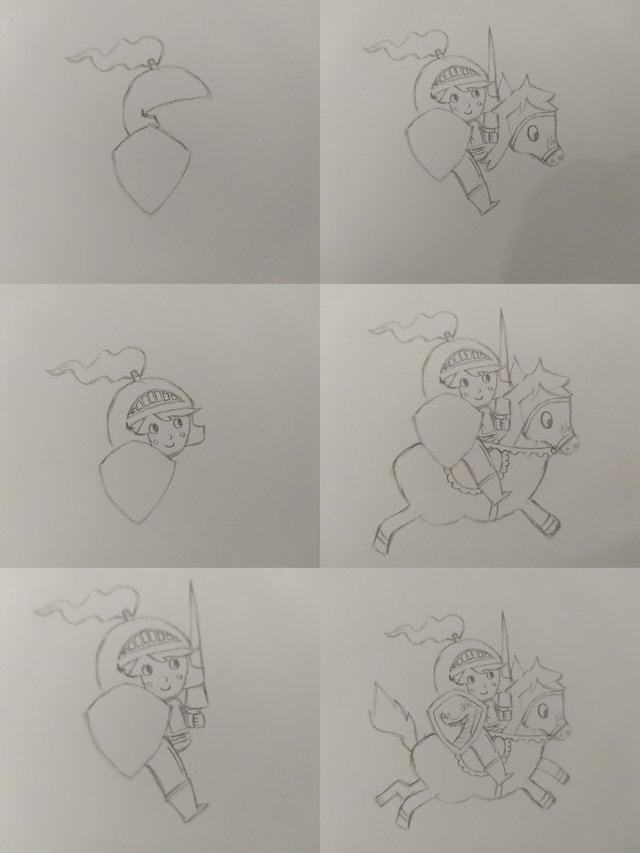 Then draw his horse. Started from the head, body, four legs and last, the tail.

Then i also draw the dragon from the head to the tail, horn then complete with the scael of its' skin. Complete with the wings.

After finished drawing with the pencil, then i bold it with the drawing pencil and erase the pencil sketch.
Then i colour it with the colour pencils. For the dragon i use red, and some kind of orange colours. And oops, i forgot to draw the spine, i draw it with the drawing pen. Then colour it all.


Happy drawing & colouring!