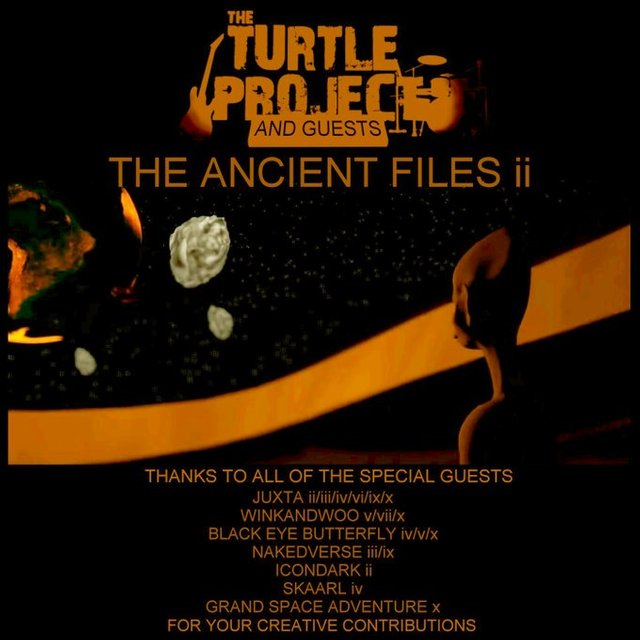 This part in The Ancient Files series features Juxta and Icondark
LYRICS
I head out across the fields
Avoiding the burning trees
I realise I can still feel
As I'm showered by the ash of the leaves
I hear a distant squawking
Of a bird flying overhead
Circling around me
Like a vulture over the dead
He's followed me for miles
He's as curious as me
I'm feeling like we're bonding
In the confusion of what we see
He's getting closer minute by minute
Now he's feet away from me
Something spooks him
All of a sudden I blink
And he's gone
Over here
Who is that?
I haven't seen a soul
For so very long
Don't know if I can trust you
I guess I'll move along
It's not safe in the open
You know that they might see you
Find somewhere to hide
Somewhere out of sight
Away from this place
I took too much of a risk
I think they sense me
I think this might be the end
But I don't really care
I'm ready
I'm ready
I'm ready
Wait, you're the only other person I've seen
Don't go
---
FOLLOW The Turtle Project:
---
More about The Turtle Project:
The Turtle Project started out as exactly that, a project, a songwriting project that was born from years of being a musician in many bands, doing countless gigs, naturally gathering experience and inspiration until, one day, I stumbled upon the fact that I could actually put those experiences and many others into words. The composing aspect grew from that into what it is today ...
My way of life .
​