I'd like to share with you some details of my studies. Perhaps you know that I'm a student if geography and landscapes management.
Those maps are of relief. Red color is positive forms of surface, blue - negative.
I color it by isarithms - curve that joins points of equal value (source Wikipedia).
A kolkhoz of Cedasai (Čedasų) in Rokiskis district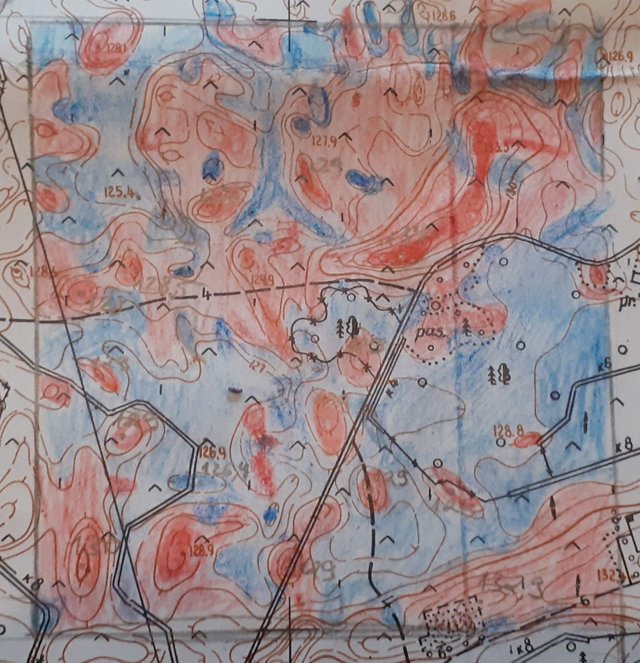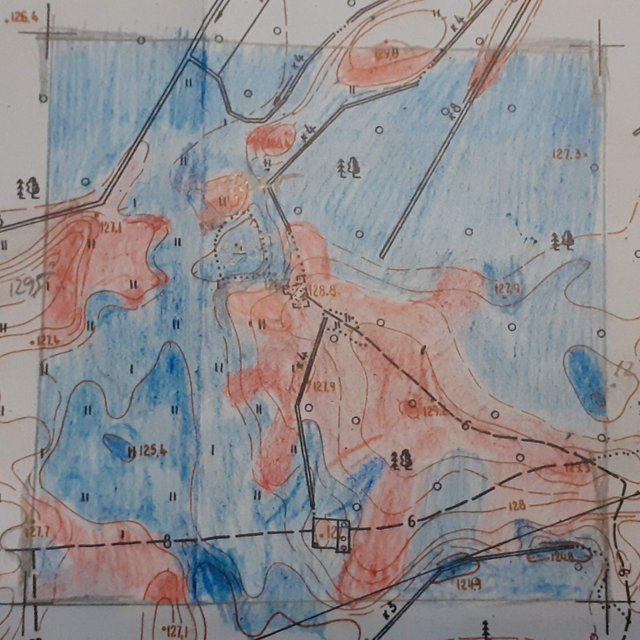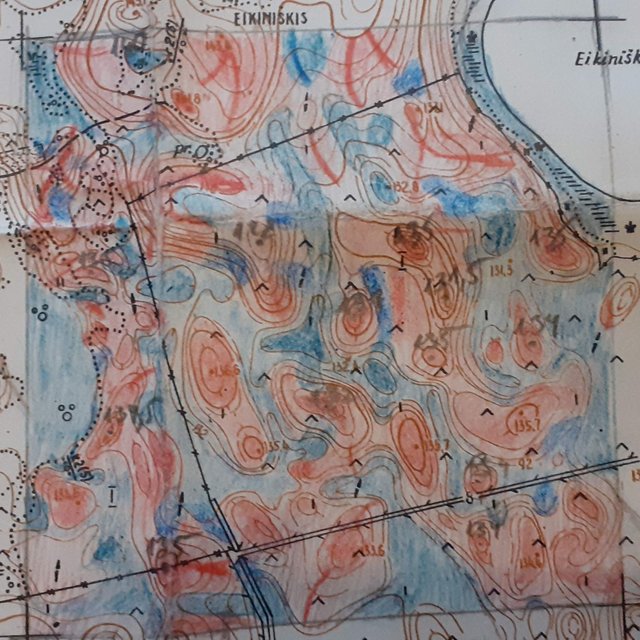 Kolkhoz of Petras Cvirka in Jonava district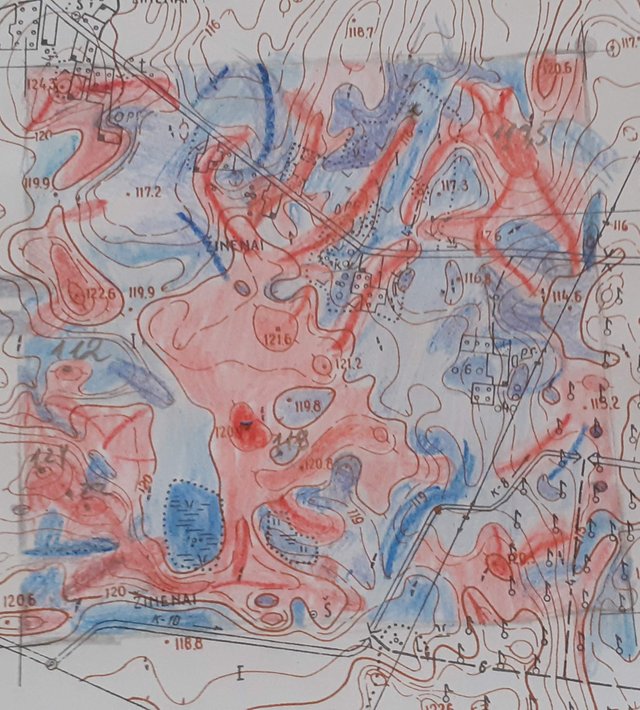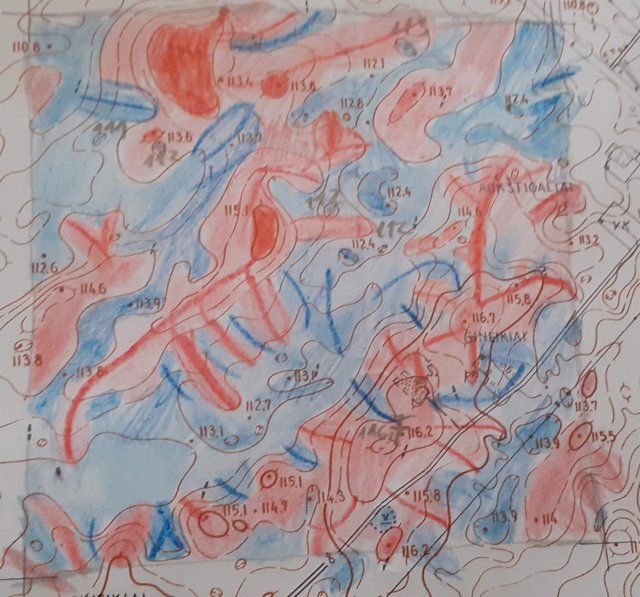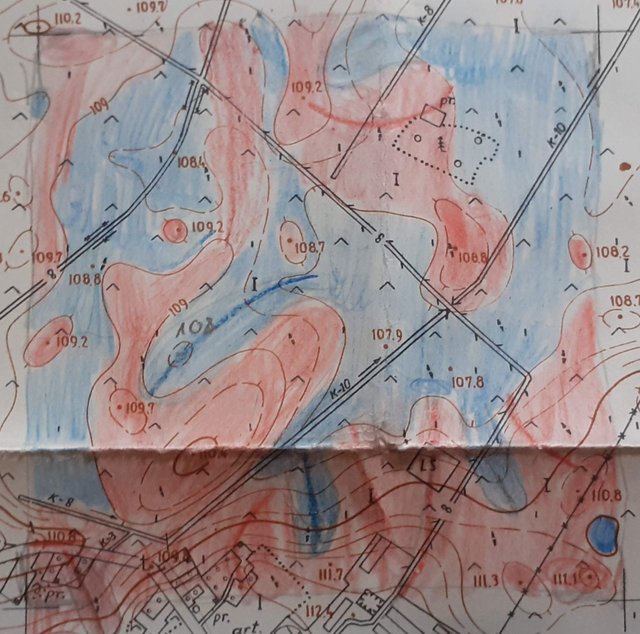 Kolkhoz of Kena in Vilnius district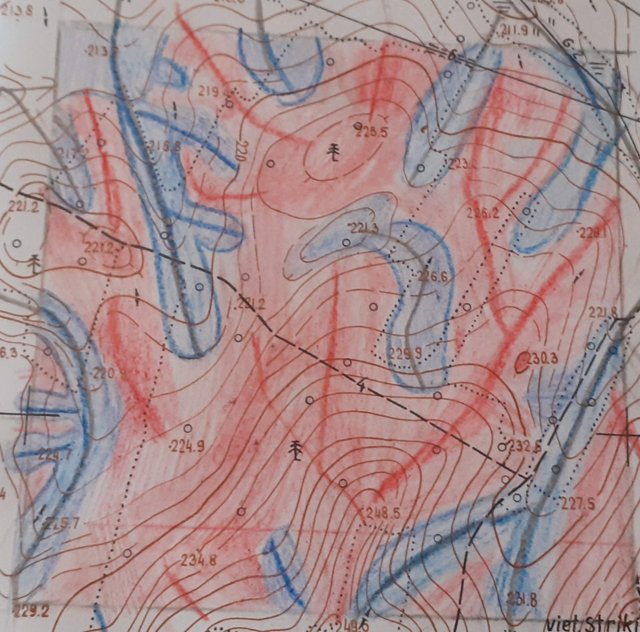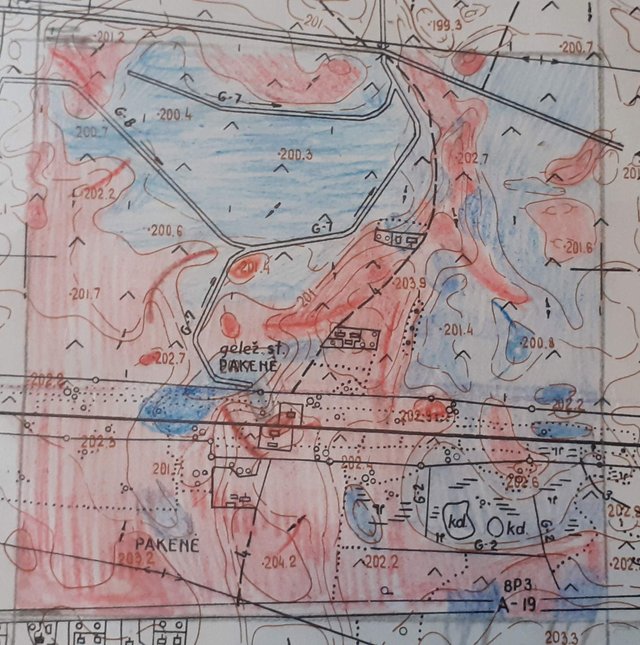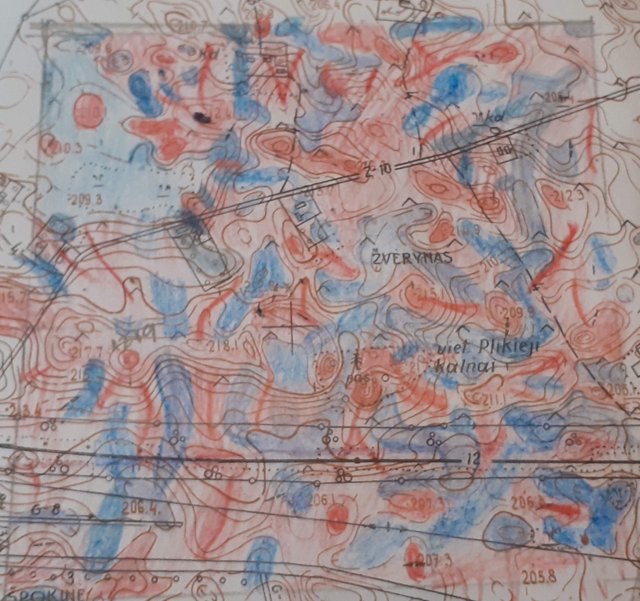 Posted using Partiko Android