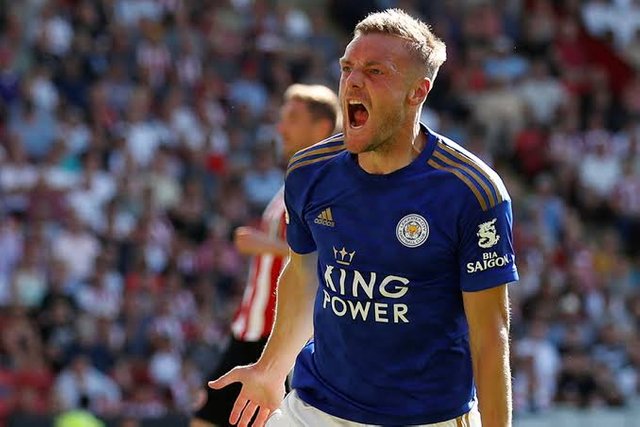 source
Great results are never gotten from our comfort zone, but by hardwork, consistency and diligence. To be able to win such an award would have required all that and I believe that the winner must have done all those.
Jamie Vardy is a player of Leicester City, a club in the England Premiership and in fact one of their most important, If not important player. The team are in 3rd position on the premier league table, 8 points from table leaders Liverpool. The 32 year old striker scored four goals in three matches last month which helped them to occupy their current position on the table. It is in record that this prolific goal scorer has scored 250 goals in total for his team, Leicester City.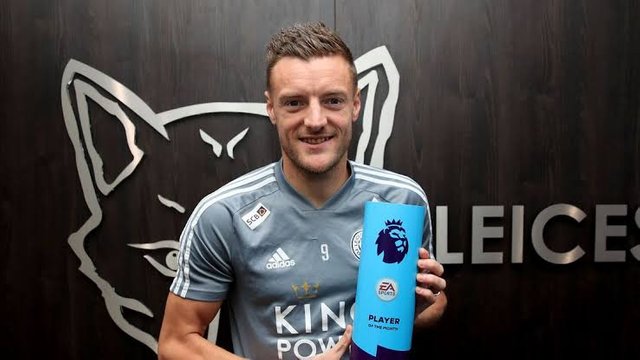 source
From previous matches, it is evident that the team has been in form and the player as well has also taken advantage of that and delivers just when he's needed. On the 19th of October, he scored a goal against Burnley which ended in his team's Favour, 2:1 and also got an hat-trick in the following week.
Congratulations Jamie Vardy and thanks for reading!