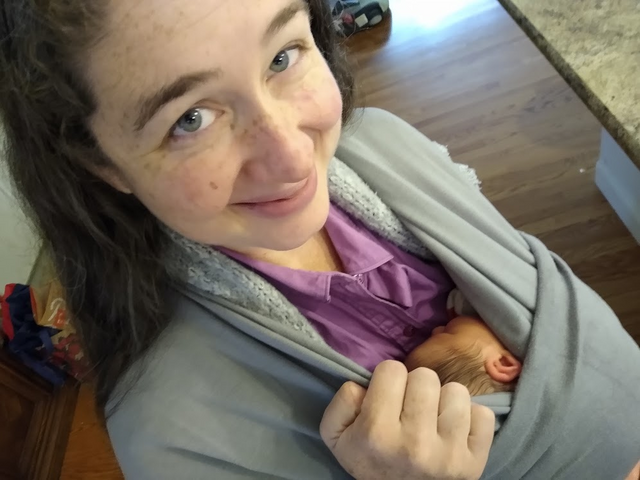 We are delighted with our new bundle of joy!
A New Baby Requires Some Patience
Whenever a family expands, it's a disruption for a while. It takes some time before things settle down. Meals are different, activities are different. Most of all, mommy isn't around as much as usual. Daddy is in charge of things he's not usually in charge of.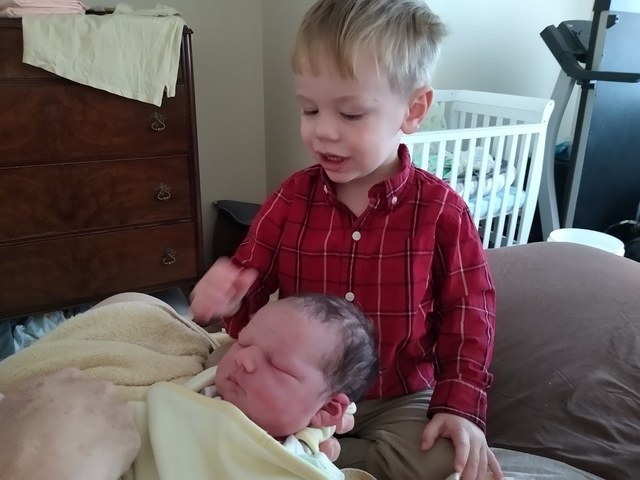 Daniel loves his new little sister.
Midwife's orders are that mom stays in bed for one week. We've been trying to keep that rule, but right now it's about 50% in bed. Friday marks the end of the first week, but already Lauren is making simple meals and coming up with activities for the children.
I send her back to bed occasionally, but I know she knows what she's doing.
Taking Care of Business
The biggest challenge for me is balancing the household and the business. If I focus on one, the other falls behind and vice versa. If I were more experienced at this, I think I could manage the two better at the same time, but I tend to get focused on one task and get tunnel-vision until the task is done.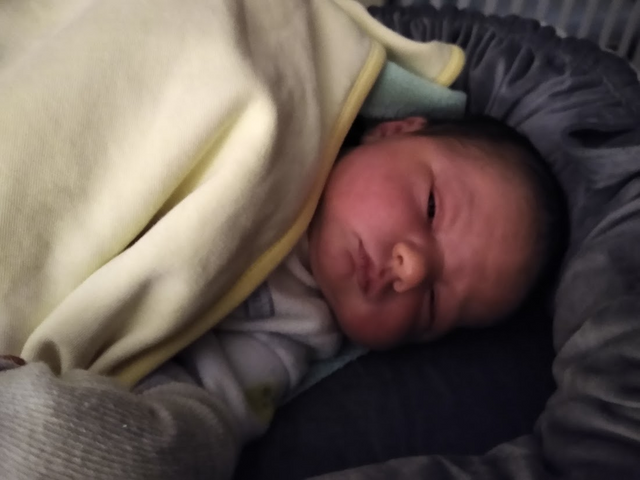 Slightly skeptical.
Managing a Cold
To complicate things a little more, we have a cold going through our house. Everyone has it except Lauren. Even our new arrival Rebekah has a cold. Her tiny nose is stuffed up and she's frustrated breathing... pretty amazing since she's only been breathing air for a few days!
We are praying for a break in this cold, once we're back at 100% things will return to more to normal and the stable life will return. Until then, things are a bit disrupted, but still wonderful.
We have our little one in our arms, she's here for us to hold.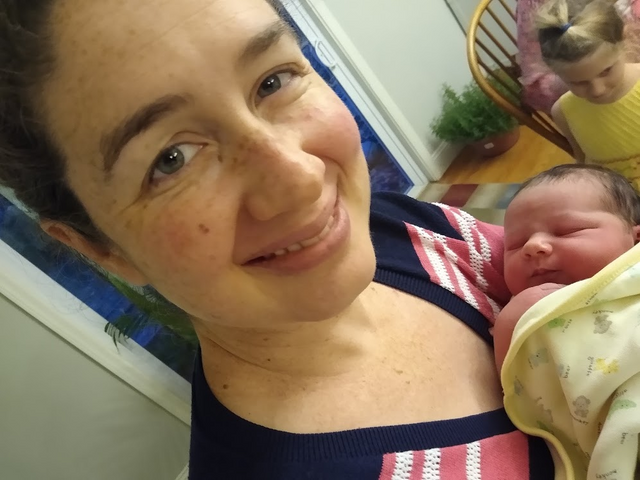 Baby loves her momma!
Bless the Most High
It's not only when things are going perfectly that we bless the Most High. He is worthy of our praise and adoration everyday.
Though the fig tree does not blossom, nor is there fruit on the vines; the labor of the olive has failed, and the fields yield no fruit; the flock is cut off from the fold, and no herd in the stalls: yet I will rejoice in the LORD, I will JOY in the God of my salvation. Habakkuk 3:17-18
It is our duty before the Almighty to bear good fruit. It's the first commandment of the Bible:
Be fruitful. Genesis 1:28
How can we be fruitful when our fields are failing? Our fig tree is not blossoming? We have JOY, the fruit of the Spirit.
But the fruit of the Spirit is love, joy, peace, forbearance, kindness, goodness, faithfulness, gentleness and self-control. Against such things there is no law. Galatians 5:22-23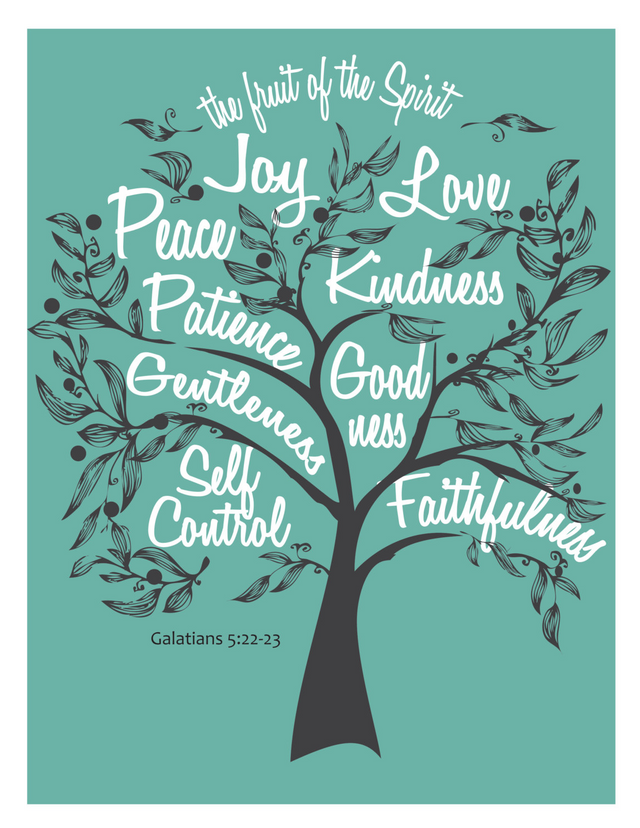 Image Source
---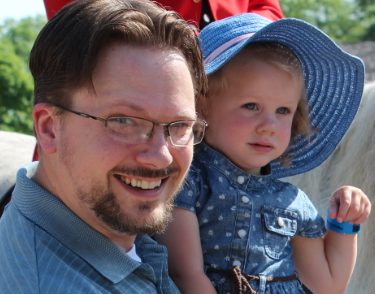 Benjamin Turner: God fearer. Rooted in Messiah. Husband of @lturner. Father of FIVE(!!)wonderful children. The guy behind the camera. Steemit enthusiast.
Bless the Most High!

---
Teach Your Children Liberty From Sin
We encourage parents to teach their children principles of Godliness, beginning with the Word and an understanding who God is and what His Son has done to form a relationship with us.
No one can lay a foundation other than the one already laid, which is Jesus Christ. If anyone builds on this foundation using gold, silver, precious stones, wood, hay, or straw, his workmanship will be evident, because the Day will bring it to light. It will be revealed with fire, and the fire will prove the quality of each man's work. 1 Corinthians 3:11-13
Teach Your Children Liberty From Tyranny
Second to this is the principle of self-determination and freedom, lest we loose the ability to teach our children the first principle in future generations. Our children read the Tuttle Twin books, specifically to learn libertarian principles, which most people learn later in life. These books are useful for our family, and yours, to teach children concepts that seem complicated, but are made simple in these books.
For a limited time, use coupon code FORTY for 40% off your purchase! Check out the books here.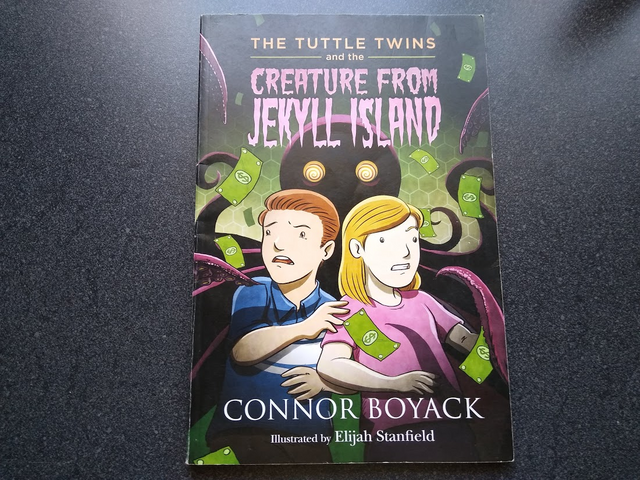 "SMART PEOPLE today are figuring out how to trade without the creature being able to control them - using things like gold and silver products, garden co-ops, online bartering and digital currencies such as Bitcoin."