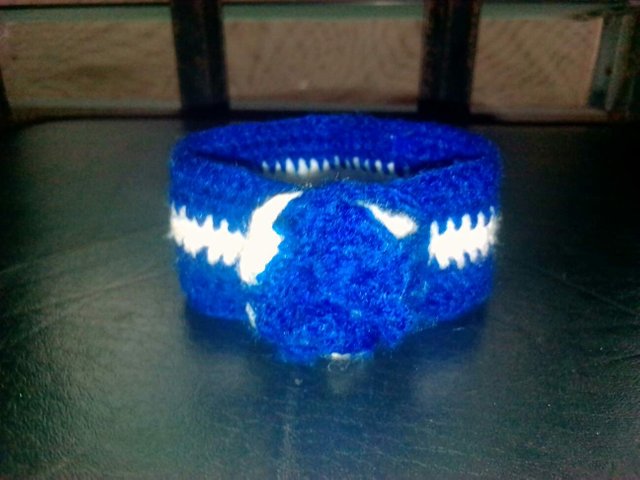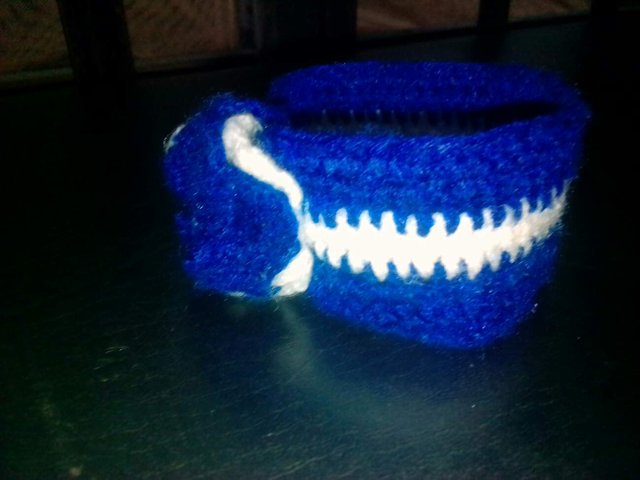 I made an hand band.
Its very easy to knit this as it wouldn't take much of your time
Although I made two of such related work; An headband and hand band
I decided to share just the hand band, maybe I will share the head band some other day.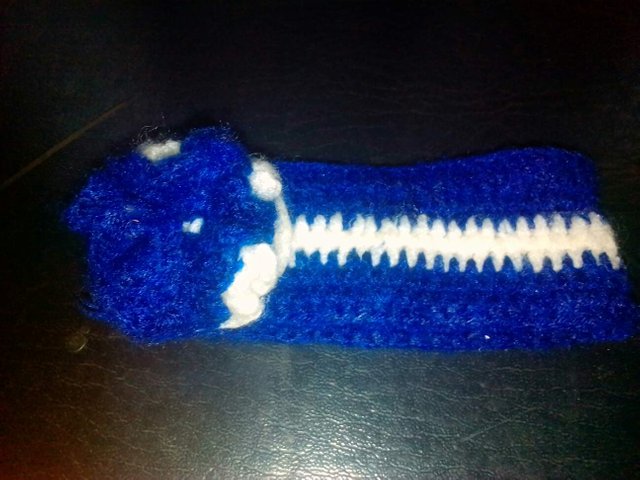 How did I make this?
Its quite simple and easy you know? Just like I said before. You could even finish this in less than an hour depending on how good you are and how well you've mastered your needle or knitting pin.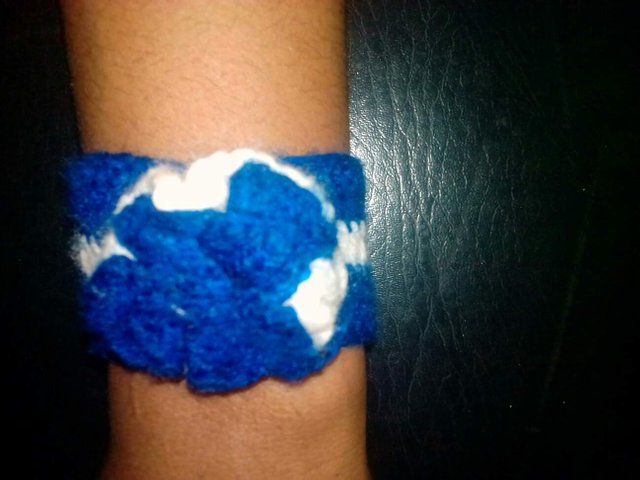 Materials Used or required
Wool ( of two colors)
Knitting pin
Sewing needle
Scissors
Beads (optional)
Thread
Steps and procedures
First you cut out your wool; one colour at a time.
Then you use your knitting needle to start the work; I believe for those that are used to such, it wouldn't be a new thing, as I wouldn't have to start telling you how to use the needle. But if you don't know how to knit or its your first time. Kindly browse an online video on how to knit and see the process and follow it up and you can knit anything.
After knitting out the first colour. You used the second colour in the middle. You can see I used two different colours; blue and white. I started by knitting the blue colour then I continued with the white colour.
Knit further till you get a desired size, it mustn't be the same size with mine, being that not everyone like the same thing.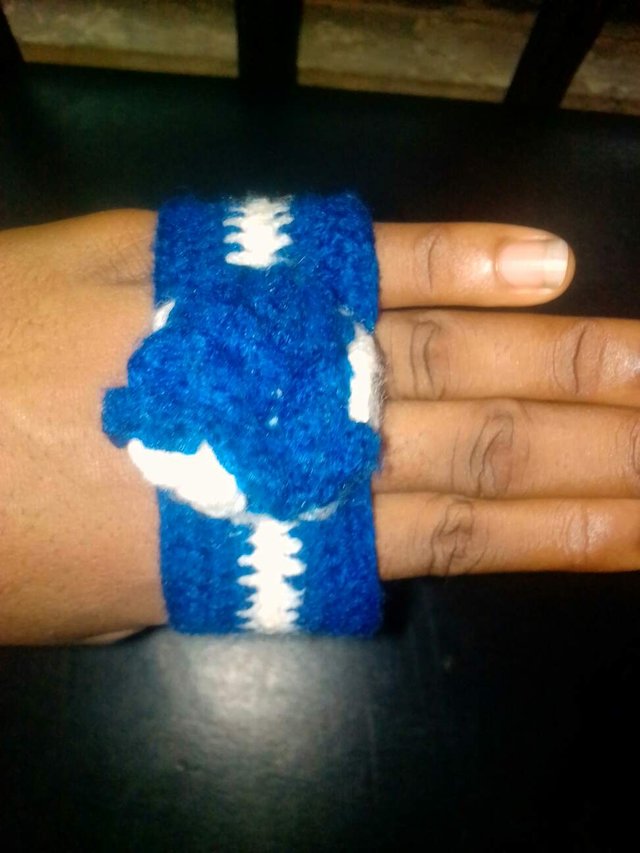 Then you knit out your two rounded roses that you will attach to the handband.
The two roses mist be knitted with the two different colours. Make it big enough to cover the handband. Note: it mustn't be smaller than your hand band whatsoever.! This is to aid the beauty of the roses to really come out. The roses must cover the band very well such that its will be seen at both side or edges of the hand band. That is when the beauty of the rose will come out well
After knitting your rose, you use your sewing needle and thread to attach the roses to the handband. You can as well use the knitting needle yo do that, but I prefer the sewing needle
I believe with the little information I was able to put up, you can make an handband on your own using wool.
Keep practicing until we meet to again..!
I am @zellypearl
The Girl Knits.!
Posted using Partiko Android